Our Course
The Certified First Aid Professionals course covers the following topics. The course is conducted at our centre at Fort, Mumbai or at your location within Maharashtra for groups with more than 30 candidates. At the end of the course an examination is taken to verify that the candidates have understood the topics presented.
C.P.R. chest compression & mouth to mouth breathing for adult, child and infant.
A.E.D. "Heart Start" Machine for restarting the heart after cardiac arrest.
Suffocation Choking : Back Blows, Abdominal Thrusts (Heimlich's Manouvre), Chest Compressions, Drowning : Rescue and First Aid, Smoke and Fire : Rescue and First Aid
Head Injury and StrokeConscious Patient, Unconscious Patient, Recovery Position.
ShocksElectric Shock, Hysterical (Emotional) Shock, Cardio-Respiratory Failure
Wounds Types Of Wounds, Cleaning And Dressing, Bandages And Slings
Bleeding Direct Pressure, Indirect Pressure Points, Amputations
Fractures Identification And Fixing Of All Fractured Bones
Muscle And Joint Injuries Muscle Strain And Rupture, Muscle Cramps, Joint Sprains And Dislocations
Burns Degree, Location, Area, Minor And Major Burns And Their First Aid, Chemical And Acid Burns
Heart Attack Signs, Symptoms, And First Aid
Allergic Reactions And Shock (Anaphylaxis) Causes, Identification And First Aid
Poisons Types And First Aid, Dog Bite (Rabies) Snake Bite, Scorpion, Bee Stings
Heat Stroke And Hypothermia (Frost Bite) Signs And Emergency First Aid
Diabetes And Hypoglycaemia (Low Sugar) Signs And Emergency First Aid Alcoholism
Transportation Of Patient Hand Seats, Stretcher Carry.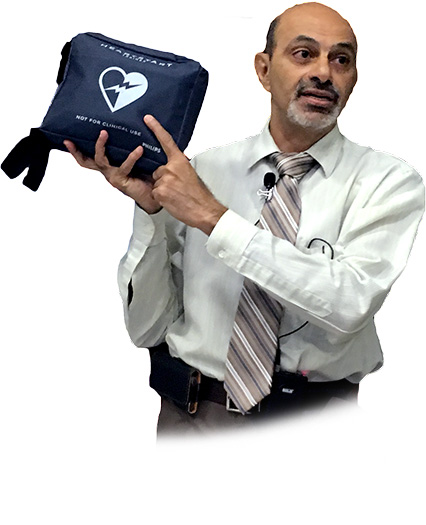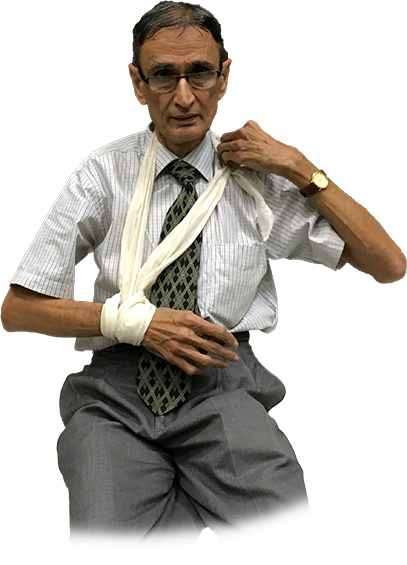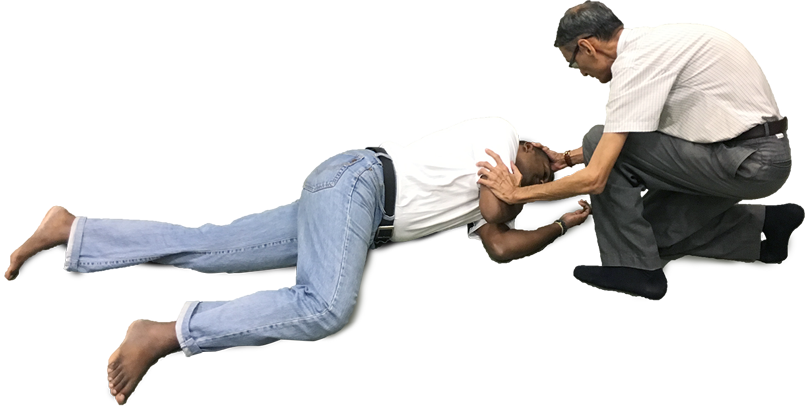 Our Course Fee per candidate : ₹2360/- includes 18% GST
The fee includes the cost of the Certificate and bandage.
If you are a company or a group with 30 candidates, the class can be held at your preferred location. Conveyance charge for the visiting Doctor on both days to your site and back will be extra and as per A.C. Taxi fare or you can arrange for an Air Conditioned vehicle yourself.
Our course is used for the industries mentioned below.
Hotels and Hospitality
Airlines
Shipping
Oil and natural gas
Nuclear power
Chemicals
Steel and Metallurgical
Textiles and Garments
Packaging and Printing industry
Trekking and Nature enthusiasts
We also conduct classes for colleges, banks and commercial establishments, shopping malls, fitness gymnasiums etc., and for groups of concerned private citizens. Everybody is welcome to come and learn how to use first aid in order to save lives.